TEACHING & LEARNING: INFORMATION AND DEPARTMENTS
Teaching and Learning in Westbrook
The following document provides an overview of Westbrook's instructional and assessment philosophy and practices.
K-12 Curriculum Blueprints
Curriculum is organized by grade span and outlines the interaction of students with the district's instructional materials and resources to meet the Maine Learning Results.. The goal of curriculum is to make sure there is a plan for all of our students to meet their highest potential in attaining these standards.
Our blueprints are available by clicking below or visiting the DOCUMENTS page of our site.
Westbrook's K-12 Learning Standards provide a continuous pathway of learning from Kindergarten through High School in all content areas. They are fully aligned with Maine's Learning Standards. They are both content specific and cross curricular, reflecting the interconnectedness of learning and the importance of broad, intentional thinking.
Click below for more information...
Special Services
The Individuals with Disabilities Education Act (IDEA) is a federal law that requires schools to serve the educational needs of eligible students with disabilities.
A child must have one of the identified disabilities and it must adversely affect their educational performance.
Every school district has the legal responsibility to identify, locate and evaluate children who are in need of special education services. If a child is eligible, an Individual Educational Plan is developed by a team.
Under an Individual Education plan a student who meets the requirements will be entitled to:
An IEP with goals

Modifications

Accommodations

Due Process

Meet annually

Reevaluation every three years

Transition planning
Mental Health and Suicide Prevention
Parent Resources
Staff Contacts
Kelli Fogg, Director of Special Services and Director of 504 Programming
Bethany Desrosiers. , Assistant Director of
Special Services
Lisa Krunkkala, Assistant Director of Special Services
Katie Garrity , District Social Worker and Homeless Liaison
Sarah Kimball , Executive Assistant for Special Services.
Office Phone
(207) 854-0800 ext 1332
Title I Programs
ESEA: Elementary & Secondary Education Act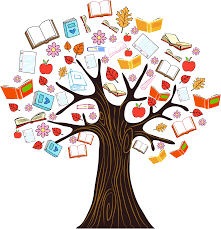 Title I Programming
We are fortunate to have experienced educators support our students in literacy, math and social emotional learning. All three of our elementary schools are considered all-school Title I, a designation that allows us to provide schoolwide supports and services.
Our grant funding is determined by our FREE/REDUCED lunch applications and percentages. It is very important that our families fill out these forms as it impacts our ability to support students significantly.
Questions regarding Title I Supports should be directed to Dr. Kim O'Donnell, Assistant Superintendent at (207)854-0800.
Mandated ESEA REPORTING Information
ESEA: Report Cards for Stakeholders
The ESEA Report cards are designed to meet federal requirements for data reporting as outlined in the ESEA as amended by the Every Student Succeeds Act (ESSA). States are required to provide an annual report card to inform stakeholders of the progress of students and schools on indicators of student achievement, graduation rates, status of ESEA accountability and information on fully certified teachers.
The report cards are made available to the public by the following methods:
On the district website

Presented annually to the School Board

Upon request from Central Office
The reports contain the following information:
Assessment Data

Accountability Data

Teacher Quality Data
The Maine Department of Education will no longer distribute PDF versions of the school and district ESEA report cards. All ESEA report cards are housed within the ESEA dashboard located at https://www.maine.gov/doe/dashboard.